Welcome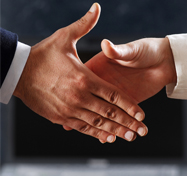 David Z. Lu & Associates is a professional service firm concentrating on U.S. immigration laws and international business consultation, particularly businesss transactions between US and China.
The firm was established in1994 by Mr. David Z. Lu. It currently consists of two attorneys, two off-counsels, and three legal assistants. The firm has successfully processed thousands of U.S. immigration related cases. Most of them are business and employer-based immigration.
We have clients ranging from individuals, private companies, government agencies, to international businesses from all over the United States and Asisan countries. We are proud to have served many prominent organizations and some outstanding individual professionals.